Using anatomy to improve your sculpting – ZBrush Anatomy and Character Creation Course
There is no question about it to create great anatomical sculpts or characters some knowledge of the anatomy of the human body is invaluable.
Knowing the only landmarks is essential for realistic anatomical sculpting knowing where these points are on the human body and knowing how the muscles interlink will make your sculpting more realistic and accurate.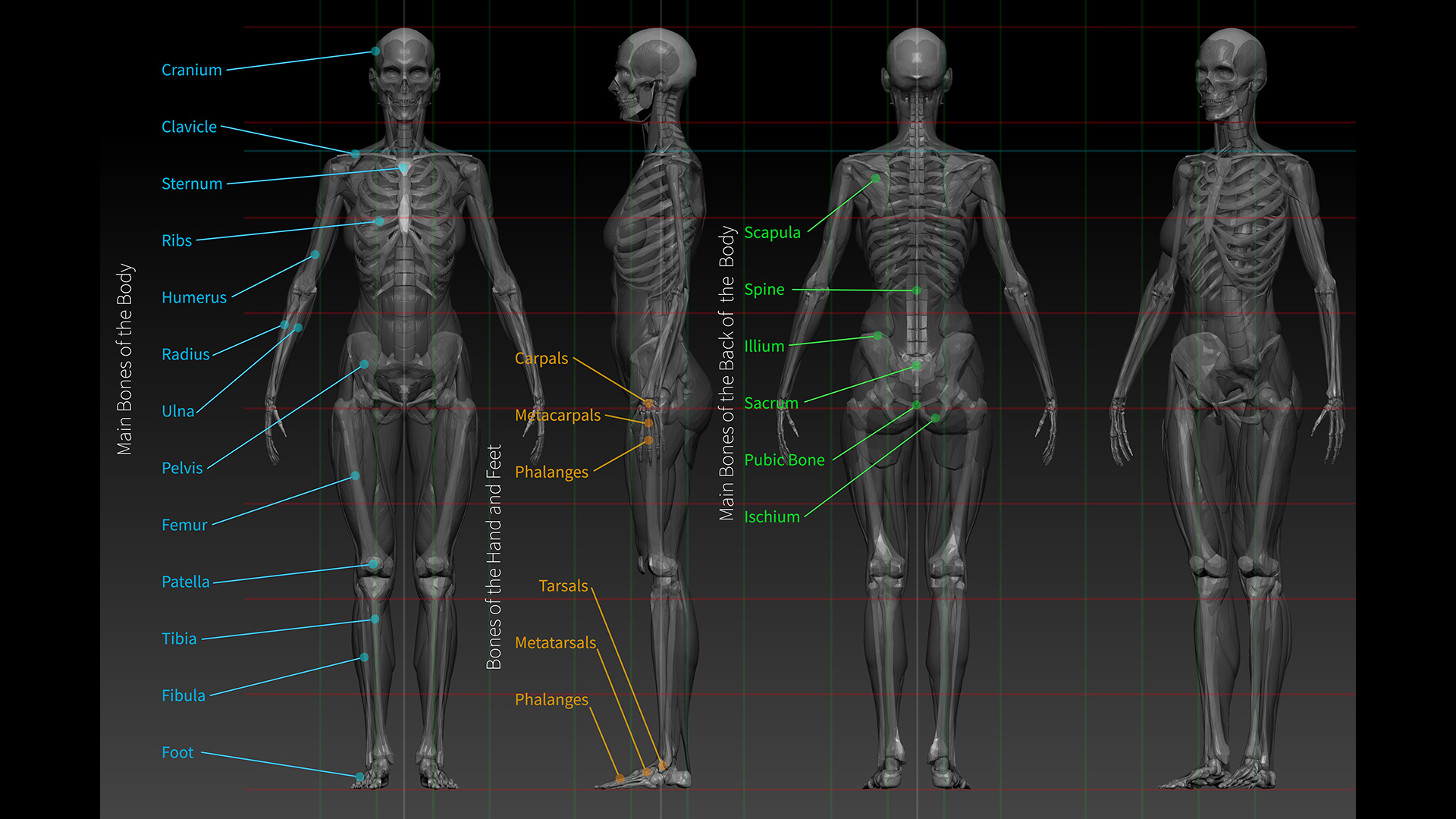 During my course we will look at the major bony landmarks and muscles groups that will help you on your journey to being a better ZBrush sculptor.
Anatomy is an essential skill to learn and understanding Anatomy will help you communicate and create more realistic sculptures, although it is not essential to know every bone and muscle in the human body, having an understanding off the main muscle groups and bones will definitely help you to be a better sculpturer.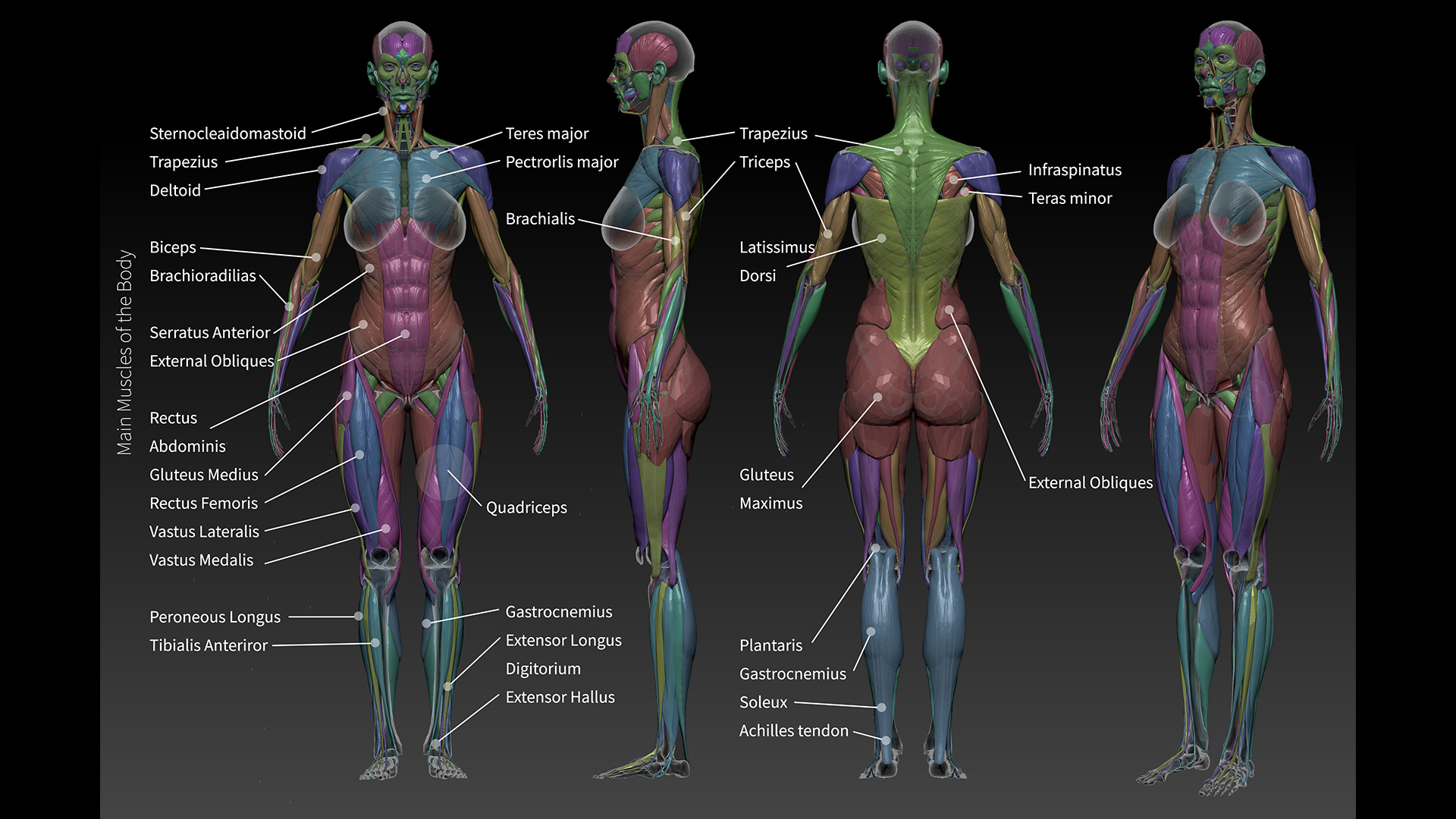 Proportions are massively important in order for your sculptures to look more realistic in combination with muscle groups and bone landmarks you will be a better ZBrush artist.
My Course provides high resolution guides and turntables to help you achieve better results.
Want to learn how to sculpt realistic Characters in ZBrush?
Take my Anatomy Course and learn professional techniques to achieve fantastic results!
This course assumes you are a complete beginner with little experience of ZBrush it takes you from beginner to an advanced ZBrush user and its massive!!
COURSE SUMMARY
"I have specially designed this course to get you where you need to be quicker and provide reference and assets throughout, remember also this is a growing evergreen course so new content will be added at no extra cost I also have a community page where help can be asked for, often I will do a video for you and critique work for problems.
I also show common beginner errors and we will extensively work on training your eye to work from reference images, even if your not into character design this course will make you a better artist, loads of next generation techniques as well as other artists approached are demonstrated in great detail.
Lastly I am by no means the best Character designer but what I do have is over 30 years experience across many fields of 3D, this course is a way for me to share that information, if you like what you see buy the course, and if you already have my courses then you know how much time and energy I put into my students achieving there goals!"
Please follow and like us: